Plumber in Apex NC Serves Wake County and the Triangle in North Carolina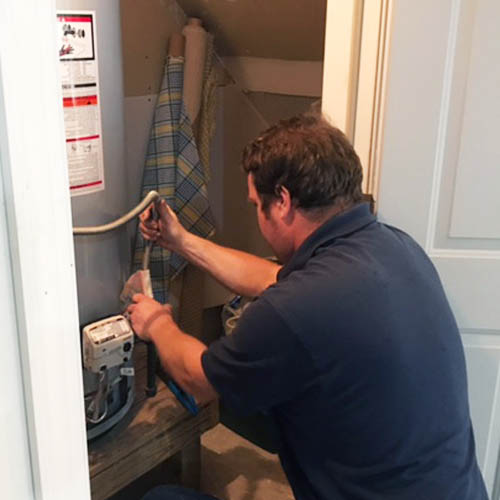 Receive high-quality professional services from CDK Plumbing and Drains, Inc. a licensed and insured plumbing company based in Apex, NC – serving Apex, Cary, Raleigh, Holly Springs, Willow Spring, Garner, and Fuquay-Varina. Whether your project is large or small, our team of experts can provide the resources and solutions you need to get the job done right. Our track record for consistency, timely service, and subject matter expertise make difficult tasks possible to overcome.
We provide plumbing services to both residential and commercial customers in the  Triangle area. This includes but is not limited to installation and repair of sinks, toilets, water heaters, drinking fountains, whole house filtration systems, and garbage disposals; repair of broken pipes, ice maker water lines, clogged toilets and drains; back flow installation and testing; remodeling and re-piping projects; pipeline inspection with video, and root cutting.
Our experienced technicians are available Monday thru Friday: 8am – 5pm. They bring a high level of skill, attention to detail, and great customer service to any job and will get your home or business back to normal as quickly as possible!
Water Heaters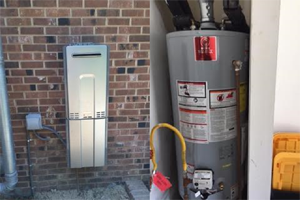 Specializing in State Select water heaters as a preferred contractor on AO Smith website. Repair & install tankless water heaters, regular vent & direct vent gas water heaters and electric water heaters. Also install recirculating pumps on water heaters to assist with getting hot water to the furthest fixtures located within the property.
Re-piping & Remodeling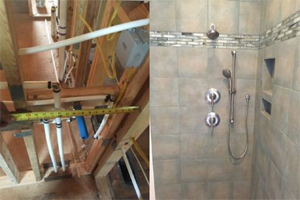 Residential new construction and Residential/Commercial renovation and remodeling projects with a number of high quality, licensed contractors and interior designers within the Apex, Cary, Raleigh, Holly Springs, Fuquay-Varina, Raleigh, Garner, and Willow Spring areas.
Faucet & Toilet Repair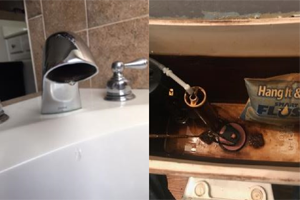 We repair leaking faucets, toilets, showers, or install new customer supplied fixtures assisting residences and businesses to keep their utility costs low while maintaining or increasing their property value in the Apex, Cary, Holly Springs, Fuquay-Varina, Raleigh, Garner and Willow Spring areas.